Best smart backpack for travel and work in 2021
September 26,2021
Surprisingly, the backpack can meet the needs of people, and like a smart watch, it is also endowed with intelligence. Traditional laptop bags are gradually being replaced by smart backpacks that will become the norm. Smart soft backpack factories work for constantly updating the design to provide people with a better experience.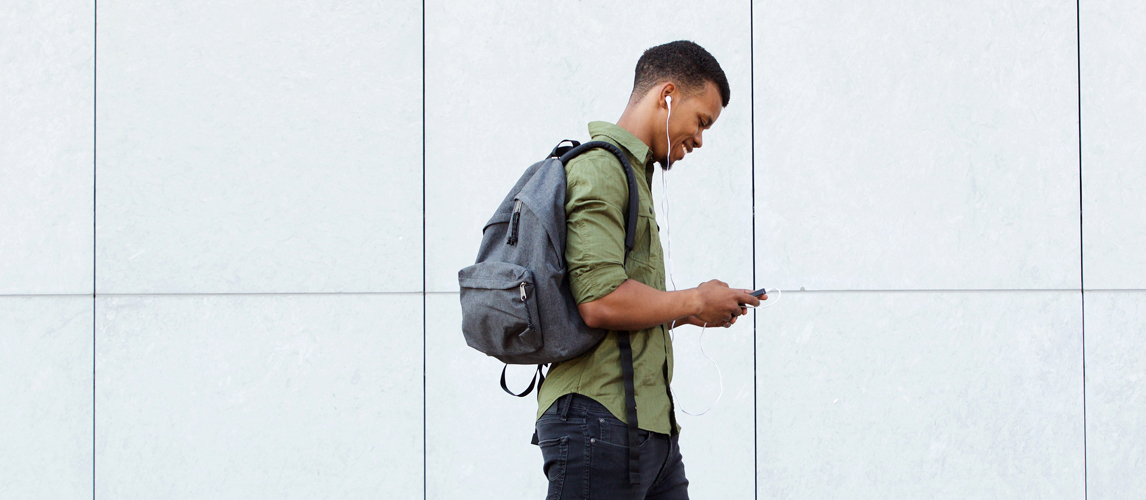 How To Understand The Word "Smart"
It integrates some electronic product functions, such as modules that can be connected to mobile phone Bluetooth for air operation, such as modular power banks, and some even have built-in SIM cards. In addition, built-in GPS positioning is also a feature of many backpacks.
Specially designed and space distribution for smart products, such as built-in iPad, notebook area, there are cable storage, power bank and other areas, earphone cable and charging cable can be specially designed to conceal and elegantly extend the backpack and so on.


Reasons to Invest In Smart Backpacks
Large capacity, compared with ordinary backpacks, it can be loaded with a large-screen tablet computer and a variety of electronic devices, providing excellent entertainment and audio-visual enjoyment.
Wearable, liberating people's hands, can use electronic equipment anytime and anywhere, providing a more convenient and comfortable experience.
Not afraid of losing, it can be connected with smart devices such as a built-in smart system, which is easy to retrieve, and it is safer and safer to use.
Long standby, can build in enough power, charge all kinds of electronic devices at any time, completely get rid of the worry about power.
Not afraid of harsh environments. Sudden downpour will not affect the contents of the bag and they will not be damaged.
Recommendation for Smart Backpack Material
One of the more popular backpack materials-RPET, this environmentally friendly material is made of discarded Coke bottles, in line with the current low-carbon life. The professional RPET backpack manufacturer stated that the backpack material is more durable and unchanged. If you have a sense of environmental protection, we recommend that you choose RPET smart backpack.
Smart Soft Backpack or Hard Backpack
Although your impression of hard backpacks is more fashionable and modern, they have less weight than soft backpacks. Traveling and business trips are already very heavy, so the best choice is a smart soft backpack that has a large plasticity, a relatively flexible volume, and is convenient to take care of. In addition, the current designs are very fashionable, they are comfortable to carry, and provide more possibilities for your travel.
The Best Smart Soft Pack
The choice is always a headache, I don't want to make you confused and bothering, so we provide you with 2 choices. OK, scrolling on.

Best Smart Soft Backpack for Traveling or Work
This was one of the very best smart travel packs. Having the ability to journey as well as take your bag along with you anytime and anywhere without needing to worry about demanding your units is something folks long for.
In addition to providing unlimited possibilities during travel, it also brings great margins in your work and life. Your laptop, ipad, lunch can all be accommodated. It can promote a proper balance between work and travel.

Best Soft Business Day Backpack
If your work needs a ton of stuff and also you like purchase however favor not to look too stuffy, place this pack on your back. It is actually a bring-the-office-with-you bag; it understands every little thing your time work and also edge gig call for. As well as it believes excellent thanks to the knapsack straps and also a tremendously cush grab manage. Pair that with an attractive bottom fabric, tuck-away breast bone straps, and also a sky screen back panel that maintains your dress shirt dry out.
Amazingly, along with a notebook, lunch time, breakfast, and some gym outfits (in a packaging dice), this bag doesn't experience the only thing that heavy. The best thing about the gentle knapsacks are attractive and challenging therefore you may quickly transport around your treasured ownerships-- mutt, cam, or even laptop pc.
Finally
We are smart soft backpack factory. If you want to make your travel and work smarter, safer and more convenient, please contact us to provide you with a better solution. Tel:+ 86-595-22910712; Email: Rita@janlonbag.com.